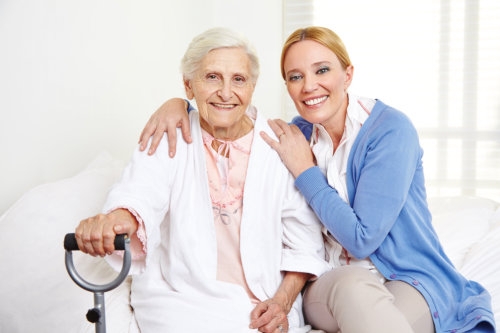 Testimonials Assisted Living of Scottsdale Scottsdale Care Reviews
Find out more about what our residents have to say about us! You can also send your own testimonial if your loved one is currently living in Assisted Living of Scottsdale. Please contact us to send your reviews.
Kathy D.
Donna the owner of the facility is wonderful! My mom was in the facility for 5 1/2 years. They took excellent care of her and hospice told me if it wasn't for Assisted living of Scottsdale my mom would never have lived as long as she did! My precious mother made it to 87 years old. I love this place and would highly recommend it to anyone that needs assisted-living for their loved ones. I've visited almost every single day for 5 1/2 years to keep a promise I made to my mom!
Scottsdale, AZ.
Jenna Black
The team here at ALOS is amazing. The care is exemplary, the food good and the home beautiful. This is a safe and warm place for your loved one to receive the care they need.
Scottsdale, AZ.
Franmurraymath
My Dad has been with ALOS for three and a half years. He loves his care givers, meals and his room is spacious and beautiful. He receives excellent care and views the staff as family. Donna and Ileana take the time to talk with my Dad daily and interact with him to make sure he's happy and gets everything he needs. I live 1600 miles away and having Dad at ALOS has given me so much piece of mind. Ileana is always available via phone to answer all my questions and she keeps me updated on my Dad's health and mental well being.
Scottsdale, AZ.
Viorel Bilauca
Beside easy to find Assisted Living of Scottsdale is one of the best facility in the Valley. The owner of this wonderful place is one of the kindest and most high professional person. She provides the best care possible to every resident that has the Blessing to enter in Assisted Living of Scottsdale. We HIGHLY recommend this facility to everyone who is looking for the best place for their love one.
Scottsdale, AZ.
John Lake
My mom came to Assisted Living of Scottsdale over 2 1/2 years ago. When she first arrived, back in April 2017 she was very frail from surgery and did not rebound from her surgery at her previous assisted living residence. Since April of 2017 mom has consistently gotten stronger, healthier and happier since coming to Assisted Living of Scottsdale. The facility is always very clean and well kept. I am very proud that my mom lives in such a wonderful residence. The staff has always been respectful to me an my family and always lets me know if mom needs anything outside their scope of care. This is a very special place and I feel blessed that I am able to have my mom live out her life in such a beautiful and caring place.
Scottsdale, AZ.
Leah Bauer
This place is a beautiful Assisted Living in a great location. They provide amazing care to their clients who need the help with daily living tasks.. They are always staffed with a least 2-3 caregivers around the clock. They make excellent meals for the clients and provide activities. The caregivers are very friendly and have a smile on their face at all times. The owners make it very comfortable with beautiful decor and a nice, quiet atmosphere.
Scottsdale, AZ